App design | UI | UX
2018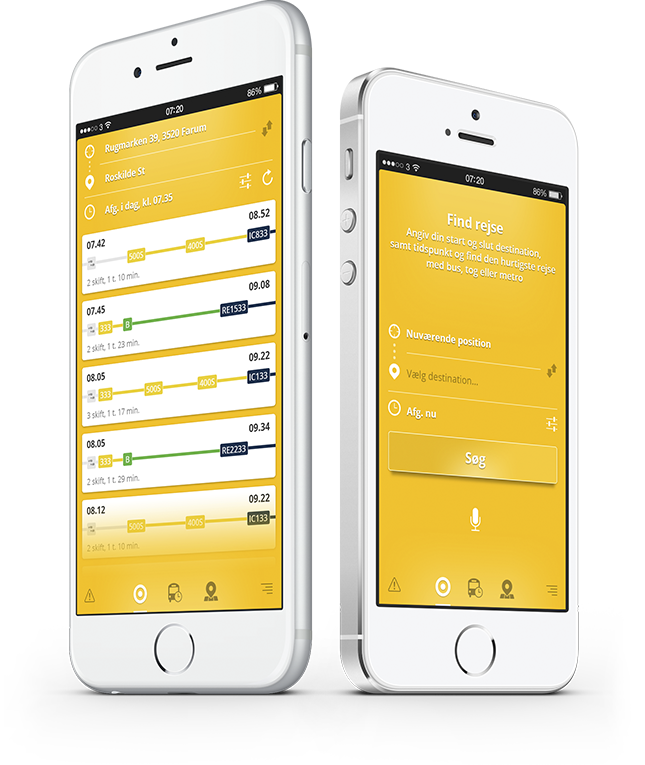 Rejseplanen app

Find your way through public transportation, nice and easy
Rejseplanen is an app that guides you through all public transportation systems in Denmark.
As a user of the app for years, I've always wanted a more trendy and clean interface to come up.
In this concept, the main goal was to design a modern and beautiful interface, which every user will understand and like to use.
Here is my attempt to improve.
Find your journey
The main feature of Rejseplanen is to let the user find the fastest and easiest way through public transportation.
Search for every stop, station or address with the help of autosuggest or use the speak function and tell the app, where you want to go.
Rejseplanen is always up to date with the latest traffic information.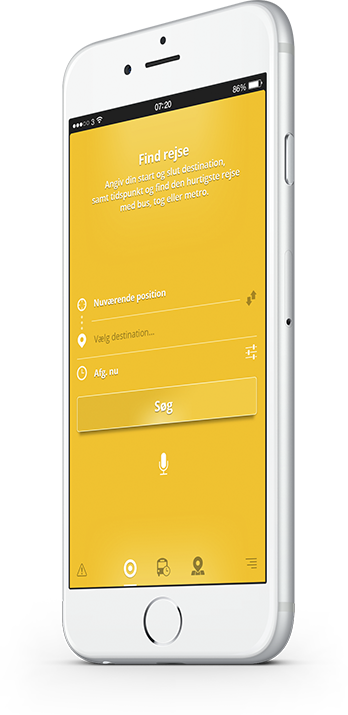 Search options
Specifie your search
Change date and time of departure or arrival. Specifie your prefered type of transportation, number of changes or even walking distance.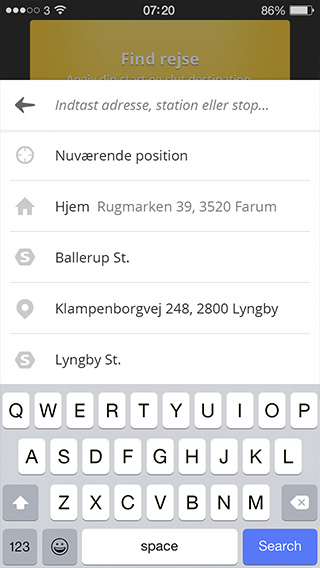 Find location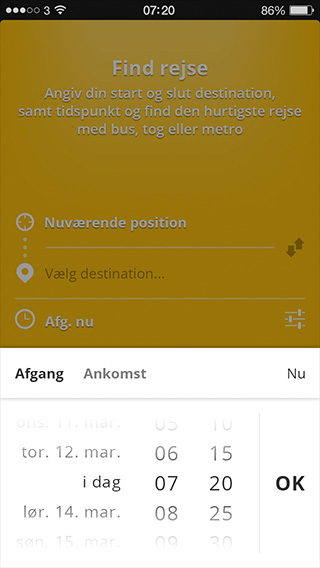 Choose time of departure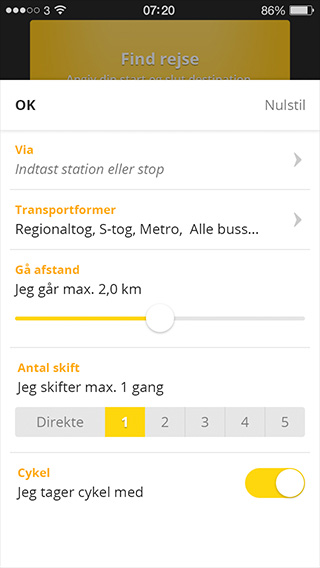 Options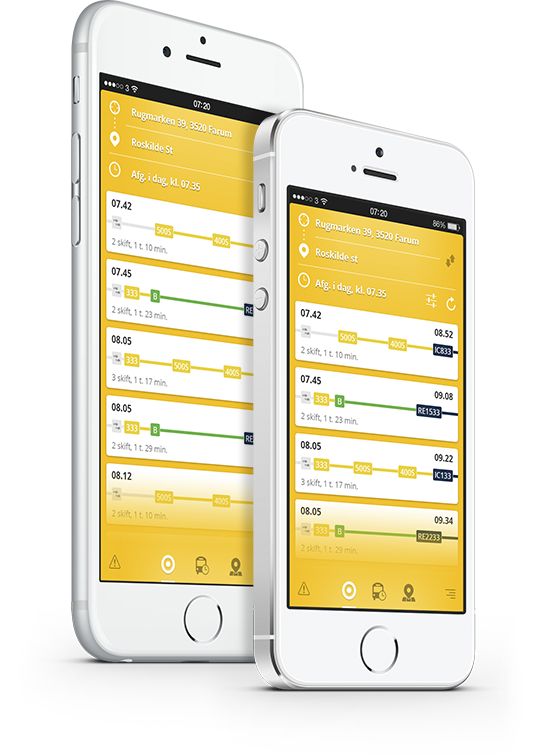 Searchresult
One way or another
Rejseplanen finds the easiest and fastet way from A to B, according to your search specifications.
All results contain time of departure and arrival, plus a timeline with every stop and transfer spot on the way.
Lets you choose the best journey.
If you're not satisfied with the result, you can always change or specify your search.
Journey details
Keep track of your journey
Each stop or transfer spot are visualized on a timeline.
You can dive into each connection to see a detailed list of all stops, during the journey.
It's also possible to keep track of your journey by map or see the actual price, according to your desired payment method.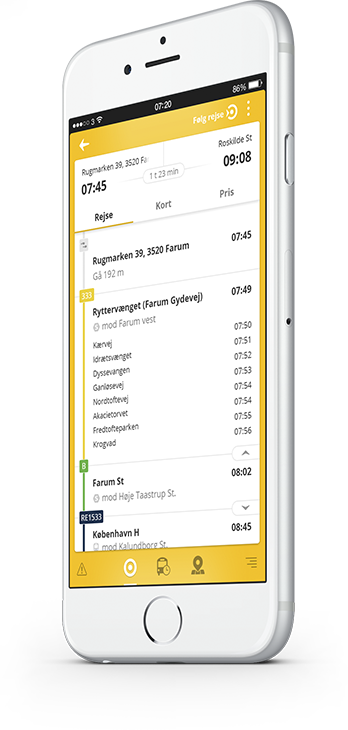 Next departure
Are you in a hurry and want to know when the next bus or train is departing, this will help you.
Type in your location and find the nearest bus stops and train stations. Choose your desired stop to see buses and trains which departs from here, listed by time of departure.